A music teacher's life can be one of isolation. Okay, maybe that's dramatic. But, the music department is an island…one that feels like it's suffering erosion on its shores on a constant basis. Curriculum is different from the academic subjects, and the departments run much differently.
We can honestly say, we get it. Century Resources has been working with music teachers like you for almost 40 years. As a matter of fact, we were founded by one. Joe Bowman was a former band director in the midwest working at the High School level for seven years.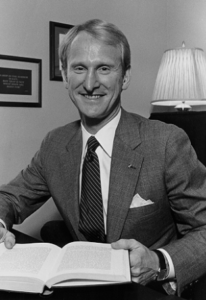 Joe understood that music is an incredible part of the curriculum for young learners, with its demonstrable ties to science, math, languages, and the arts. It's truly part of a life-changing experience for many of the students that meaningfully engage in music in our schools, and the impact on overall learning is more and more evident to parents. (And – let's be honest – music programs look great on a college application.)
Let's get back to erosion on your music department island. Teachers continually see funding cut for extracurricular music programs, and fewer resources for their basic music curriculum. When that is coupled with increasing participation numbers, something has to give – or, money has to be found.
Joe understands the important role fundraising plays in supporting those experiences. It's part of what Century Resources reinforces with all of its employees. For more than 35 years, our mission has been to help educators reach their fundraising goals. It's more than just money to pay for a keyboard or new hats for the marching band; it's an investment in better education and experiences for our young people – and we feel great assisting you in achieving your goal.
We know how busy you are inspiring your students, and truthfully, we think that should remain your focus. That's why we're committed to helping you reach your fundraising goals easily and effectively.
We ensure there's no risk for you: no minimum or upfront costs, and all materials are included free of charge.
Your Century Resources Territory rep and your Customer Service rep work with you to make sure that your focus stays on your students and your program remains your first priority.

You're given a set of tools that get the students excited and help to create an engaging process for everyone…including some great awards for your students' efforts!

Selling tips are provided for your students and an in-person kickoff with your rep helps teach them what to say to  secure orders right away!

Delivery day is easier than you think! With just a little help, our approach to pre-packaging student's' orders reduces the burden on you.
Fundraising is our business—teaching is yours. Let's work together to keep it that way.
"I enjoy the Century Program a lot because it is very easy to run. Year after year my students reach the goal that is set for them and it is because Century has great products to offer. Thank you for helping us to be successful." – Menard HS Band, Menard, TX